PEPFACTOR HAIR LOSS TREATMENT
Are you looking for a simple solution to take years off your look? Dr. Roel Galope at Lasting Impression Medical Aesthetics in Fair Lawn, New Jersey, does everything possible to help you feel and look your best!
pepfactor for scalp rejuvenation!
Thinning hair? Balding spots? Fewer hair folicales? Interested in hearing more about the most cutting edge technology on the market for hair regrowth! Get ready for PepFactor!
PepFactor is one of the most astonishing treatments for hair loss being touted by doctors across the world. There are almost no reported side effects and the procedure is completely non-invasive. It's a simple topical serume formulated by scientists and doctors that is applied directly to the scalp to stimulate hair growth.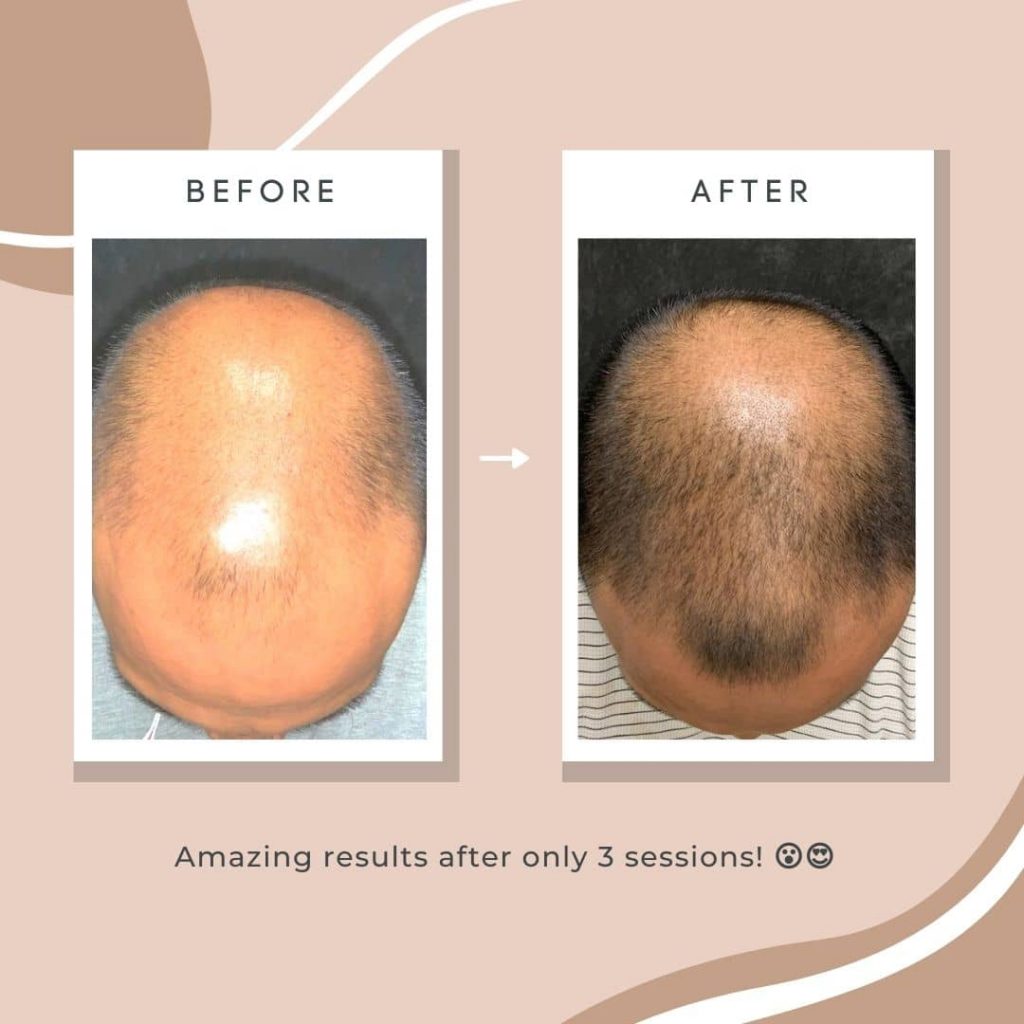 Schedule An Appointment Now!
Please Complete The Following In Its Entirety
pepfactor for hair regrowth
Hair loss impacts nearly two thirds of all American men by the time they are in their mid-thirtys and over 80% of men by the time they reach 50. And men are not alone. Nearly 75% of all women notice some type of hair loss or thinning hair by the time they are in their 60s.  These days both men and women are looking for solutions to their hair loss that help to slow their hair loss, regrow hair and gain back their confidence!
PepFactor has been shown to be effective for use even in severe cases of hair loss used to treat even stage 5 hair loss patients. When used topically, PepFactor for the Scalp has been shown to stimulate new growth of collagen, strengthen existing hair follicles and support new hair growth. It's a natural way to revitalize the scalp and encourage new hair growth. It can also be used with other treatments to help increase the results.
bauman certificed hair coach
Dr. Galope is a board certified hair coach who trained under Dr. Alan J. Bauman, a full time hair transplant surgeon and hair restoration industry expert. Lasting Impressions Medical Aesthetics is currently one of only 6 locations within New Jersey that have this certification for thinning hair and hair restoration treatments.
PepFactor is one of the most technologically advanced treatments for hair loss on the market. It is a bioidentical, authentic complex protein that is readily accepted by the body and initiates the production of fibroblast cells where applied. This generates larger amounts of collagen and elastin which are typically created in the skin naturally. 
While results may vary, it is typically recommended after their consultation with Dr. Galope, patients begin with 3 to 6 treatements per week to achieve their ideal results.
Are you an ideal candidate?
Most often the best candidates for PRP Injections for Hair Loss are those who are in the earlier stages of their hair loss and have smaller, more isolated areas of hair loss. It's also incredibly effective for those who have begun to see their hair start to thin but still have a good number of active hair follicles.
PepFactor has been proved effective for the skin too and has been shown to help people attain healthier, younger looking skin, reduce fine lines and wrinkles, improve scaring and eliminate acne. 
Full face rejuvenation
Acne treatments
Scarring
Skin brightening
Fine lines
Sagging skin
Stretch marks
Crepey skin
Under eyes
Decolletage
Front, side and back of the neck
Skin tightening
Dark eye circles
Back of hands
Forearms
Wrinkly knees
Collagen regeneration
Benefits of Pepfactor for the scalp
Healthier scalp
Affordable and effective alternative to surgical treatments
Long-Lasting
Painless
Results within weeks of treatment
To schedule your BOTOX Cosmetic consultation with Dr. Roel Galope, call our office at (201) 509-4714 our professional staff will be happy to assist you!
Autologous Stem Cells (LIPO GOLD)
Treatment for anyone who would like to treat or prevent wrinkles without surgery.
PepFactor

Most cutting edge technology on the market for hair regrowth!


PRP

Proven to effectively increase hair count, hair thickness and improve the growth phase of the hair cycle.