HAIR LOSS TREATMENT IN NEW JERSEY
Men and Women Can Now Look naturally younger with expert Hair Loss Services located near Glen Rock, NJ
HAIR LOSS TREATMENT IN NEW JERSEY
Men and Women Can Now Look naturally younger with expert Hair Loss Services located near Glen Rock, NJ.
hair loss treatments in Glen rock, NJ
There are more options now than ever to help solve your issues with losing your hair. You no longer have to settle for thinning hair or growing bald spots. Learn how you can regrow your hair and get fuller and thicker with proven treatments customized for you! But first, it's important to understand how hair loss treatments work.
Hair restoration treatments typically work in these ways:
Helps to stimulate hair follicles that haven't been under producing producing hair, encourage them to grow hair again
Suppress the hormones or other chemical imbalances that are slowing or stopping hair growth
Helps to thicken hair follicles that are thinner
Provides the hormones and vitamins for hair growth 
Hair is transplanted from areas of thicker growth into areas of sparser growth


Most patients have one or more of these problems and the ideal plan requires a combination of treatments in order to produce the desired effect. Let Dr. Galope provide you with a customized hair regrowth plan that will truly change the way you look and feel!
SCHEDULE AN APPOINTMENT WITH US NOW!
natural HAIR LOSS TREATMENT
Using highly advanced yet minimally invasive treatments, the doctors and staff at Lasting Impressions Medical Spa are able to treat your specific hair loss by stimulating existing hair follicles and regrowing new ones. 
The first step is to schedule an in-office consultation with Dr. Galope. During the consultation, Dr. Galope will evaluate your medical history, hair restoration goals, budget and more! Feel free to ask any questions you might have, discuss concerns and the pros and cons to each treatment option.  
your customized treatment plan
Once Dr. Galope has determined your specific cause of hair loss, a comprehensive hair restoration treatment plan will be created in order to outline all of the available options for you
Frequently asked questions about
hair loss treatments
HOW MUCH DOES HAIR RESTORATION TYPICALLY COST?
There is no one size fits all treatment for hair loss. Most of the time we recommend a combination of treatments for our patients to produce the desired outcome. Each one of our patient's is unique and without understanding your exact medical history and hair restoration goals, it's impossible to estimate. However, on average, patients can expect to spend around $2600 – 4000 for the initial treatment series, and then reduced costs long-term to maintain results. 
WHAT TYPE OF TREATMENT IS RIGHT FOR ME?
This is a challenging question to answer and one that can truly only be determined through a consultation with Dr. Galope who will review your history, properly diagnose the cause of your hair loss and find the right treatment plan for you.
WHAT ABOUT PRODUCTS YOU CAN PURCHASE IN THE STORE? SHAMPOOS, PILLS, AND OVER-THE-COUNTER PRODUCTS FOR HAIR REGROWTH?
While some products which can be purchase in the store are good, most are very expensive and have not been proven to be effective. Here are ones which might be helpful:
Nutrafol and Viviscal Professional Vitamins
Formula 82M Minoxidil or 5% Minoxidil
You can read more about these in the vitamins and topical medications sections on this page (scroll up).
WHAT ABOUT BIOTIN AND OTHER VITAMINS?
Biotin gives the patient a great foundation for hair growth just like many other vitamins. However unless you are actually stimulating the hair follicles and monitoring hormones that may be blocking hair growth, these vitamins will not be enough. 
WHAT WILL IT LOOK LIKE TO MAINTAIN MY HAIR REGROWTH?
There is no forever treatment for hair loss but the treatments we offer you are effective! The therapies that are currently available do require some maintenance in order to ensure your results will be long lasting. The earlier you start out with hair regrowth treatments the better.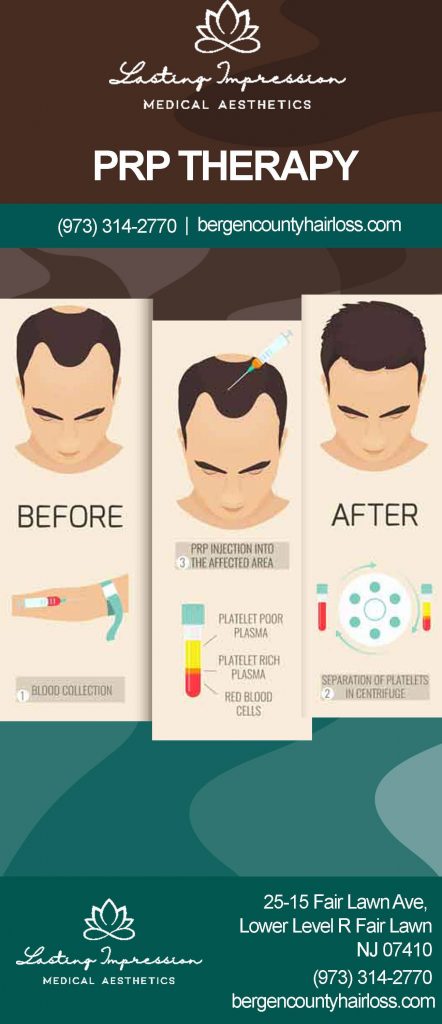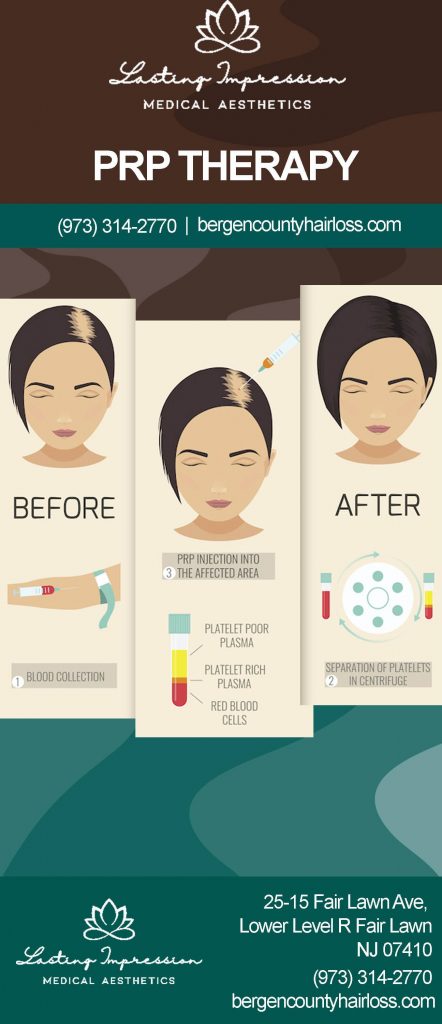 WHAT CAUSES HAIR LOSS?
Patterned baldness is a term mostly used for excessive hair loss from the scalp. This is something that we typically think of as taking place on the head/scalp but it can effect your entire body. Hair loss can be the result of hormonal changes, genetics, medical conditions or even medications you might be taking. 
Typically, hair loss starts with a thinning at the top of the head beginning at the forehead and working it's way back. For men, it's most often in the shape of a horseshoe or the letter M. For women, however, it's slightly different.  Women typically do not see a receding hair line but rather a more broad loss of hair. 
Hereditary hair loss
Hereditary hair loss efects both men and women almost equally and is called androgenic alopecia and sometimes patterned baldness. These terms mean that you have inherited genes that cause your hair follicles to shrink and eventually stop growing hair. In men, the first sign is a receding hair line while in women, the first noticeable sign of hereditary hair loss is usually overall thinning or a widening part.
Age
As we age, most people notice some hair loss or slowing in their hair growth. Eventually, hair follicles will stop growing which leads to thinning hair. 
Alopecia areata
Alopecia areata is a disease that develops when the body's immune system attacks hair follicles (what holds the hair in place), resulting in hair loss. This effects hair over the entire body including your scalp and even your eyelashes or eyebrows. 
Medication
Some medications have side effects which include hair loss. If you think that this is the case for you, speak with the doctor who prescribed it if hair loss is a possible side effect. Do not stop taking the medication before talking with your doctor. 
Cancer treatment
If you receive chemotherapy or have radiation treatment to your head or neck, you may lose all (or most of) your hair within a few weeks of starting treatment.
Childbirth
Many women will experience hair loss a few months after giving birth. This can also happen during stressful periods in your life such as divorce or death of a loved one.
Hair styles
If you color, perm, or relax your hair, you could be damaging your hair. Over time, this damage can lead to hair loss.
Hairstyle pulls on your scalp
If you often wear your hair tightly pulled back, the continual pulling can lead to permanent hair loss. The medical name for this condition is traction alopecia.
WHAT TREATMENT OPTIONS ARE THERE?
Once we understand why you are experiencing hair loss, we can determine the best course of treatment for your specific hair restoration treatment. However, there are a few professional treatments that can help stop hair loss:
Microneedling 
PRP Scalp Treatments Injections 
PepFactor Topical Treatments
HOW CAN I PREVENT FURTHER HAIR LOSS?
Hair loss occurs on a continuum. Some people will only experience some thinning while others will see complete baldness if left untreated. The key is to treat your thinning hair sooner rather than later.
For those with thinning hair, there are several ways to prevent the loss of more active hair follicles and possibly regrow those follicles that have been lost. 
For those who have only seen mild hair thinning, starting with topical treatments and medications is a good place to begin. These are the least expensive and least invasive treatments, and really can go a long way towards preventing continued hair loss.
If you're experiencing hair loss, the best starting point is an in-office consultation to help you determine the cause of your hair loss as well as the ideal treatment plan for you. 
One factor some people are concerned with, an unnatural looking result after treatment, however this can be virtually eliminated by working with medically trained professionals who are licensed and experienced in administering treatments to resolve hair loss. When performed by a medical expert in facial anatomy, like Dr. Roel Galope, you'll look like yourself — only with thicker, natural looking hair.
Finding the right medical professional to handle your Hair Restoration treatments is a huge weight off your mind and allows you to enjoy the experience the amazing results.
Be sure to heed the precautions, warnings, interaction concerns, and aftercare instructions provided by your physician.
Interested in our service?
To schedule your in office hair restoration consultation with Dr. Roel Galope, call our office at (973) 281-4033 our professional staff will be happy to assist you!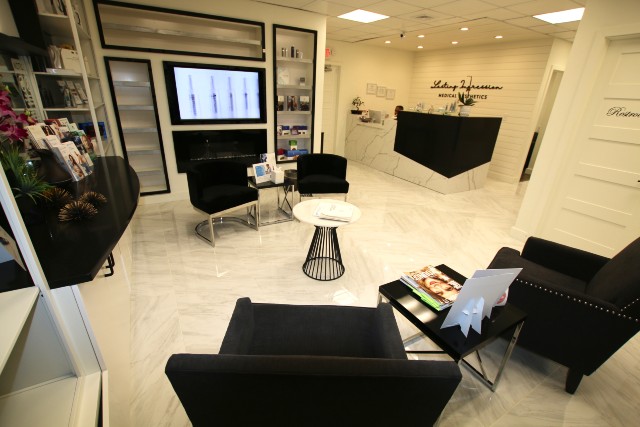 Lasting Impression Medical Aesthetics
Roel Galope, DO
Medical Spa Located In Fair Lawn, NJ
Dr. Roel Galope always appreciates feedback from our valued patients. To date, we're thrilled to have collected an average rating of 5 out of 5 stars. Please read what others are saying about Dr. Roel Galope below, and as always, we would love to collect your feedback.
Love the office aura and space. Nice gentle and responsible with his patients. Dr. Galope is the only person to ever have touched my face I feel restored rejuvenated and ready to take on the world. I'm obsessed!*
I can not emphasize how happy I am with my results. I can sincerely say that my results are amazing and natural looking. I will never go to anyone else again!
Dr. Galope is amazing! First, the office is gorgeous. Spotless and very modern. The staff is warm and friendly as is Dr. Galope. He is very patient and takes time to discuss the procedure with you. I couldn't be happier with my results and will definitely be going back!
Let me start off by saying the staff was so warm, welcoming and not pushy at all!!! The office is absolutely stunning and very clean. I went there for a simple procedure and I was immediately pleased with my results! They took great care of me and I have already referred family and friends there!!
I was introduced to Dr Galope from a friend and was immediately impressed with his knowledge, patience and great concern for his patients. He did a "Profound", mini face lift procedure and took great care of me before, during and after the procedure. He has a wonderful team who are all very nice, professional and attentive to every detail. His office is inviting with a great atmosphere. I highly recommend Dr. Galope and his team and will definitely continue to work with him.